Choose the right server monitoring tool for your environment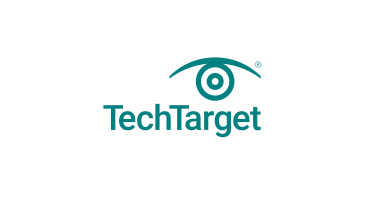 This tip is part two of two, originally published as part of "Tuning Performance and Capacity Management," Chapter Two of the Choosing performance monitoring tools Ebook. The first part reviews the features of the performance monitoring tool.
In modern and complex data centers, performance monitoring is more important than ever, but finding the right server monitoring tool for the job can be a challenge.
Organizations rely on performance monitoring tools to ensure business productivity through application performance and availability. Your server performance monitoring tool provides important metrics on server and application performance levels, service levels, and even network issues that create bottlenecks. It also provides a centralized view of physical servers and virtual machines in the data center, as well as devices and applications, enabling IT professionals to proactively troubleshoot and improve the user experience.
But not all server monitoring tools are created equal. Some may find it difficult to measure physical and virtual environments together; some may provide too much or too granular information for data center managers to put to good use. Still others may not be cost effective or provide only simplified functionality. It's important for IT purchasing managers to explore the range of tools and make informed decisions about which server monitor is right for their environment.
With the wide range of offerings and features, choosing the best server performance monitoring tool can be a challenge. These four steps can pave the way for the right selection:
Analyze your environment. Start by analyzing your applications and the environment in which you run them. Most organizations have a large on-site footprint, so being able to monitor hardware is important. On the other hand, public cloud computing and complex applications will be part of the future (if not present) of every IT organization. Therefore, defining the requirements in light of the extended functionality options is also important. Create a list of current and future performance monitoring requirements and use it to filter potential suppliers.
Define your budget. Your tool options range from free to expensive, with features and ease of use likely to improve as costs increase. Take a look at your budget and estimate how much you can invest in performance monitoring. Consider the cost of any application downtime that might occur without the right server monitoring tool. This calculation can free up additional money.
Choose your preferred deployment option. In the past, Software as a Service (SaaS) performance monitoring technologies offered less functionality than their on-premises counterparts. Today, this is not necessarily true, so the choice of deployment comes down to preference. Choosing one deployment option over another will filter out certain products and simplify the decision-making process.
Create a shortlist and run a pilot. It is almost a given that all products perform well in vendor tests and in demo situations, but some will perform differently in the real data center. Test your top three choices. The tools will be difficult to fully deploy; instead, create a scaled-down application and apply each of your preselected performance monitoring tools to it. This will help you understand how they work and, critically, compare the features and usability of the monitoring tools.
Potential challenges
As you go through the selection process, there are a few 'issues' you should consider:
Perpetuate your selection. Most companies will use public cloud computing, so any product you are considering should fully support this transition, even if it is not on your short-term roadmap. Take into account the infrastructural environment of today and tomorrow.
Understand what you are paying for. With so much competition in the performance monitoring space, vendors can come up with an introductory feature set at rock-bottom prices, retaining important features as part of expensive add-ons. If you expect the full suite of products, don't budget for a base product with extended functionality only available with an additional purchase. For a SaaS server monitoring tool, understand the factors that affect pricing: the number of applications monitored, the number of registered user accounts, the number of connected components, etc.
Prepare for employee training. Even if a vendor strives to make their product easy to use, the reality is that complex applications require more complex monitoring tools. Your staff will face a learning curve with which performance monitoring product you choose. Invest in training and you will reap the benefits of monitoring as quickly as possible.
About the Author:
Bernard Golden is the former CEO of HyperStratus, a cloud computing consulting firm. He is also the author of four books on virtualization and cloud computing. Golden is a highly regarded speaker and lectures around the world.
Get deeper into real-time performance monitoring and management