City to Adopt Pollution Monitoring Plan for Thunderbird Lake | New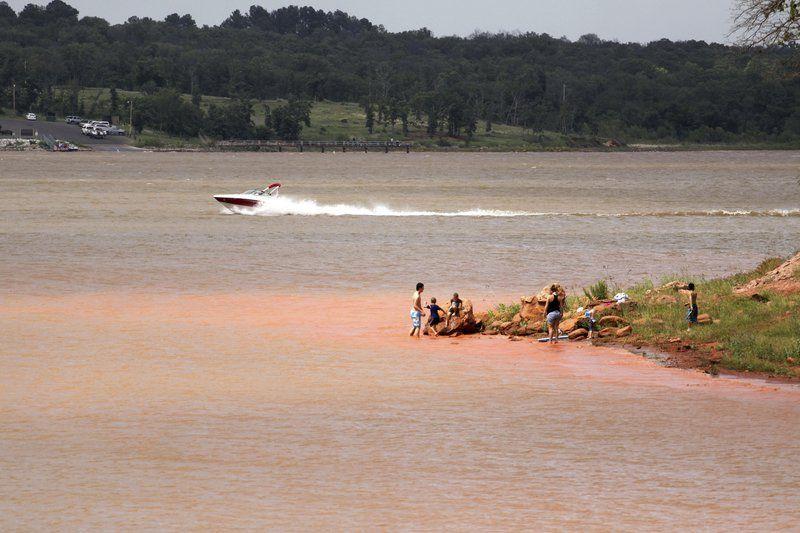 On Wednesday evening, the Town of Norman took one more step toward adopting a monitoring and compliance plan for Thunderbird Lake pollution levels in a public hearing at City Hall.
Norman, Oklahoma City, and Moore contribute Thunderbird Lake pollutants through a total of 256 square miles of drainage area, but Norman is the only one using it as a water source. All three are responsible for their own plan and are accountable to the state, but they coordinate their efforts even as they implement different plans.
"We obviously want to be funding and spending and meeting targets and I think that's what this plan is," said Shawn O'Leary, director of public works for Norman. "I think the best message tonight is that it's a dynamic plan. If we find out in a year or two that it's not working, we need to speed it up.
It's really up to us now to find out what's going on and regulate accordingly. The problem is, you can't do that for Oklahoma City or Moore. Only the (Oklahoma Department of Environmental Quality) can do this. So it really forces our state agency to be everyone's regulator. At the end of the day, the three of us have to do better than we do.
This is the first TMDL that will be adopted in Oklahoma to my knowledge. So (Moore and Oklahoma City) are learning just like we are.
The plan, presented by independent consulting firm Olsson Associates, aims to determine the lake's total maximum daily load (TMDL) – a measure of environmental sustainability. Essentially, the plan will provide data through 10 automatic monitoring sites across the city. Based on this information, the city will choose the measures to be taken to reduce pollutants such as phosphorus and nitrogen.
These pollutants are attributed to stormwater runoff, fertilizer use and a host of other contributing factors. The plan will seek to identify the effect of reduction measures, starting with the least expensive and easy to implement and pushing them as needed.
"We want to get an apples-to-apples comparison, not an apples-to-oranges comparison," said Reza Khakpour, representative of monitoring firm Olsson Associates. "As Moore, OKC and Norman do the monitoring, we'll get a much more accurate result. "
To be clear, Khakpour said the program is not about cleaning up the lake, but slowing the pollution rate to a sustainable level that will allow the lake to remain a viable water source.
"To help any body of water, you have to keep pollutants out before you can help that body of water," Khakpour said. "So this program will effectively stop the bleeding, so that we can help the patient. "
Determining the best management practices for the situation is a common goal, but the three municipalities ultimately have the discretion to adopt the methods they choose. Yet they find ways to share their findings. According to Oklahoma City Environmental Unit Supervisor Derek Johnson, a task force is in place and has already met at least four times.
"I would say we work together," Johnson said. "We transfer ideas and look at the methodology and approaches to find specific problems in the watershed, isolate them and install the appropriate BMPs. "
O'Leary hopes the combined data will make the process educated and efficient, helping the city effectively meet the challenge.
"Ultimately, it's about cleaning up the lake so that we can maintain our domestic water source," O'Leary said. "I hope no citizen will really notice it except in 20, 40 or 50 years we will still be able to drink the water from Thunderbird Lake because we have been doing these things."
For his part, O'Leary said the Norman community is attentive to public initiatives and does not foresee any problems.
"I think it's a work in progress, but I think every city will always choose between voluntary and regulatory practices," he said. "In my experience, 33 years now, we always start with the softer approach. We don't want to be the government of black boots.
The plan will go to council for approval in October and is due to the Oklahoma Department of Environmental Quality in November.